Work in progress on Wednesday- Kutchwork
The craft I love the most is always hand embroidery. The way the thread and the needle create magic , always fascinates me. With simple embroidery  stitch we can create wonderful designs. I couldn't work with any embroidery projects recently. Thought I have forgotten some stitches, especially Kutchwork. Oh!That is my favorite stitch, and I can't afford to forget that. To recollect Kutchwork, tried it on a cotton cloth.:
Thank God! I haven't forgotten the stitches. Kept on trying with some more combination.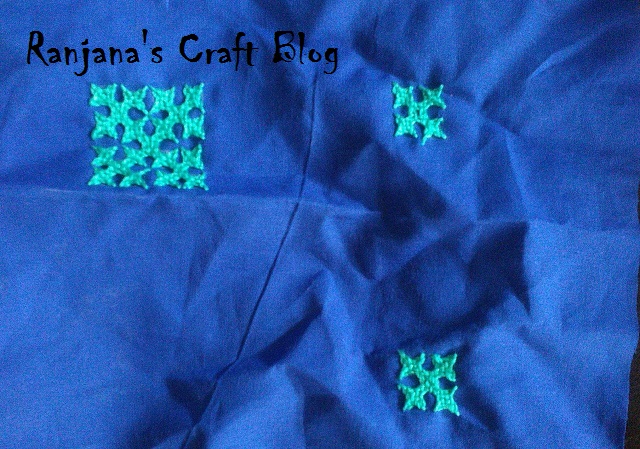 I like Kutchwork with bright combination. So tried with red and yellow.
I don't want to waste these as thrash. So planning to use these. Many ideas in mind 🙂 . I can use these for applique work.Anyway will share what have made with these, in coming post.
I had shared few weeks ago, about the sospesso on bottle in WIP.  I dropped the idea of sospesso, and made decoupage on the bottle. Here is the  completed work.
Making some clay flowers too. Lot more to share with you in coming posts.
Love,laugh and live the life to the fullest,
-Ranjana