Work in progress on Wednesday- Makeover of an old silk saree
Silk saree lovers treasure the silk sarees they have. Sometimes, how much-ever we take care of the silk sarees, they get spoiled. I have one such saree . This is gifted by my mother. Quite an old one, but has not lost its luster. I have separated the border from the saree and used the plain part as border while designing a Kalamkari saree.
The border is very beautiful. So I'm using the border to design another saree. I have bought a silk mixed cloth for the same:
To match this , I have chosen three more cloths in silk.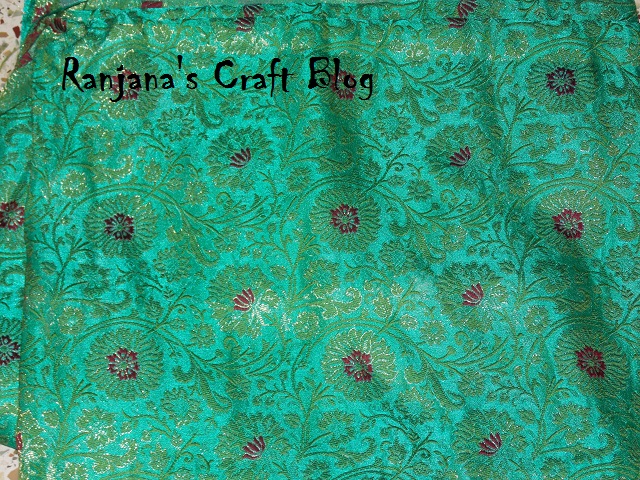 So working on the designing of this saree now. Hope it will be good makeover.
Love , laugh and live the life to the fullest,
-Ranjana