Dasara Gombehabba- Where to buy dolls in Bangalore
The request to make a list of shops or places to buy dolls for Gombehabba, from some of the readers was pending from 2-3 years. This is the time , people start buying dolls for the celebration of Gombehabba (Golu). It  is celebrated in South Indian states  and some parts of Maharashtra. People celebrate by arranging their collection of dolls and exhibiting those dolls. It is really wonderful to see the collections of the dolls, and the artistic arrangement of the dolls. Every year I visit some houses, to see Gombehabba.  Some of the collections of dolls , are really wonderful. The collection includes different kinds of dolls , – Kondapalli dolls,  Etikopaka dolls, and clay dolls. I just wait for Dasara festival , to see the dolls collection at Gombehabba.
Many add new dolls every year , to their collection of dolls.  In this post and next few posts, I will share about the places and shops , where you can buy dolls. In Bangalore , the best place to buy dolls for Gombehabba is Malleshwaram 8th cross. There are many shops, which sell dolls. If you walk in the temple street of 8th cross ,Maleshawaram , you feel you are walking down the street of dolls.
Kamala Dolls:
Once we enter temple street of Malleshwaram from 8th cross, we see a shop on our left. The name is Kamala dolls. At the entrance itself you can see many dolls:
You get all kinds of dolls made of clay. These are brought from  some villages of Tamil Naadu. They have a huge collection.
They have mythology character dolls, dolls of different sizes, dolls of famous people, some cartoon characters also theme arrangements etc.
The price looks reasonable and many retailers also buy from them. If you are buying in good quantity, you can negotiate too. 🙂
Balaji Dolls:
In the same street , if we walk down further, in the opposite lane, we can find another shop Balaji Dolls. The shop is located in the first floor and they too have similar collection as Kamala Idols shop.
 Dolls shop in 8th cross:
Down the lane of 8th cross Malleshwaram, we can find many shops , who sell the dolls.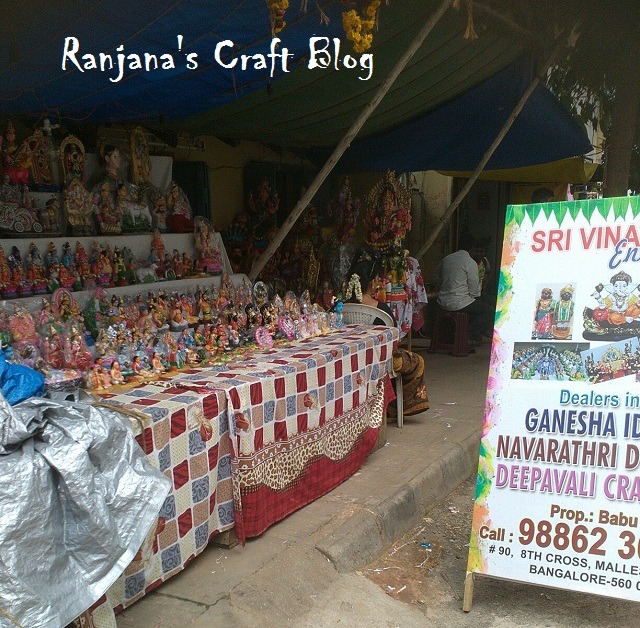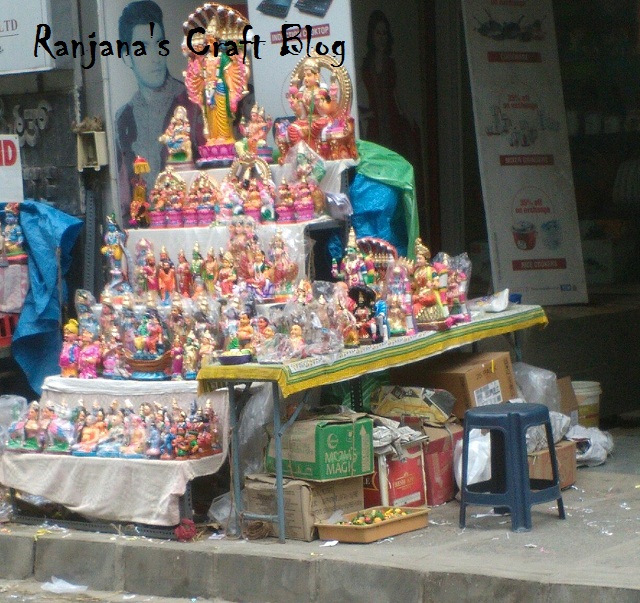 And also there is small shop , which sells ceramic dolls:
There is one more, which has dolls of very good quality. This is quite an old shop- Prashanth Shop. This is located in Sampige Road.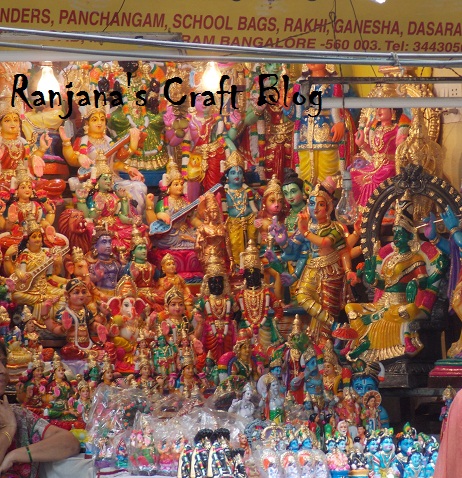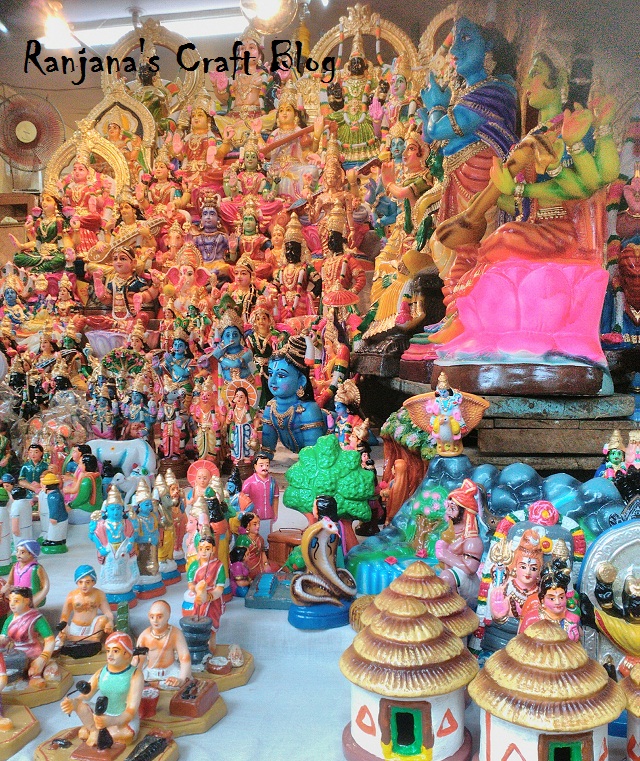 If you want to add some dolls to your collection of dolls , you won't be disappointed by walking down in this street of dolls in Malleshwaram(Bangalore).
There are some more places in Bangalore, where you find dolls for Gombehabba. Will share about those in the coming post.
Until then-
Love , laugh and live the life to the fullest,
-Ranjana