Buddha paintings – Chitrasante 2018
My post about  Chitrasante  is never ending :). Chitrasante is ocean of paintings. It is out of my capability to narrate the ocean of paintings in few posts. Last post I have shared about wildlife paintings . There were many unique paintings, portraying different styles experimented by artists.
Last year, I could see lot of  Buddha paintings, this year, though there were Buddha paintings , very few.
Here are some of the Buddha paintings , I could click during my visit: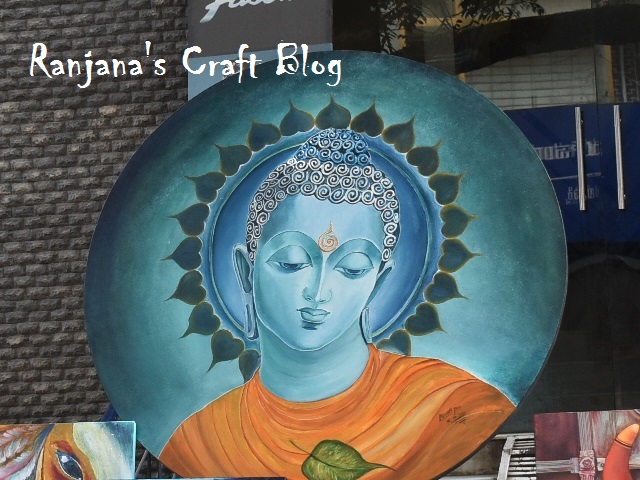 -Love , laugh and live the life to the fullest,
Ranjana